[ad_1]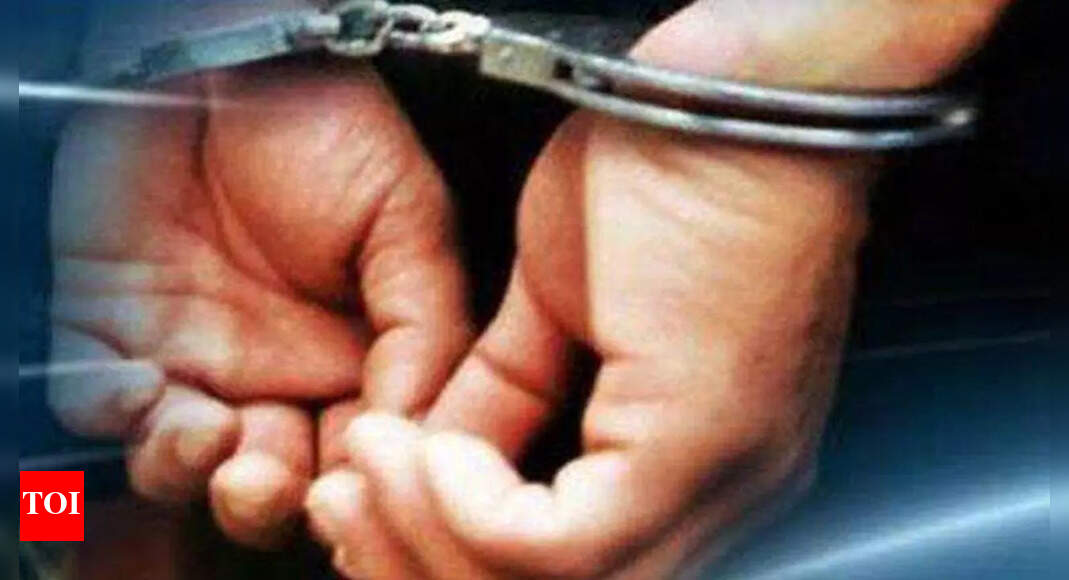 NEW DELHI: Thirty-two employees of a call centre in northwest Delhi's Rani Bagh have been arrested along with their kingpin, a BTech degree holder, for duping US citizens by masquerading as Microsoft tech support professionals.
According to police, the accused would call up Microsoft users and take control of their systems using remote access software, plant a bug, and then charge them for solving the problem. They would then guide the targets to buy a gift card and take the card number from them.
"The gift card numbers taken from the targets were sent to the exclusive telegram group of the office and then utilised for purchasing cryptocurrency," said DCP (outer) Sameer Sharma. Police have seized 29 smartphones, 25 hard discs, two laptops, a DVR and four routers, amongst other things.
The cops identified four of the main accused as Mohit Khanna (50) from Noida, Bhupinder Singh (32) from Haryana, Rahul Makhija (22) from Tilak Nagar and Shubham (23) from Pitampura.
The cops busted this call centre on a tip-off that the accused here were involved in large scale cyber-cheating of US citizens by impersonating as the executives of Microsoft Support from USA and inducing them to pay money for solving a non-existent problem.
The cops conducted a raid and found over 25 men and women engaged in calling using several computers installed in two separate halls.
"It also came to notice that fraudsters were engaged in using illegal techniques, VOIP calling, bypassing the legal International Long Distance (ILD) gateways and thus causing wrongful loss to government exchequer for pecuniary gains," the DCP added.
During checking of computer systems installed there, it was found that they are also using remote access applications such as Ultraviewer, TeamViewer and AnyDesk.
The dialling software was checked, and a list of US telephone numbers in the dialled/received calls was also confirmed, police said.
The systems were checked and many email IDs were found logged in on the systems. One of the women was working as HR-manager of the call centre, while a separate group was working as "senior issue solvers".
The accused were booked for conspiracy, cheating and fraud and interrogated.
Source link