Facebook's rebrand to Meta has helped the tech community realise that the metaverse – the digital world on which the conglomerate has now styled itself – is now firmly embedded in the public consciousness. As Mark Zuckerberg explained in October, the metaverse is the alternate digital reality where users occupy a world containing "things that are only possible virtually, with incredibly inspiring views of whatever you consider most beautiful." Principally contained inside augmented reality (AR) and virtual reality (VR) platforms, it's a new virtual domain where people can work, learn, play and shop, and is considered by many the next generation of the internet. In this new iteration of media consumption, users don't absorb content via a single interface – they are literally inside it.
New forms of interaction have led to the creation of new gaming worlds on already popular gaming platforms such as Minecraft and Roblox – the latter of which is reportedly becoming the world's largest social VR platform to date with a user base of 20 million. These new worlds are driving the creation of a new macro economy where physical money is being traded for virtual merchandise and exclusive virtual events. People have shown they're willing to pay substantial sums too; earlier this year someone paid over US$4,000 for a Gucci handbag for use in Roblox – over US$700 more than its real counterpart, and in Decentraland, virtual land was sold for over US$700,000. Elsewhere we are seeing the creation of virtual casinos for roulette and high-stake games and a virtual stud in Zed Run that allows you to buy your own NFT crypto horse which can be raced and bred to generate cash. Although there are clearly risks, these early moves are a glimpse into a vast, emerging commercial opportunity inside the metaverse.
Rise of the metaverse
Despite some early technical quirks, bulky hardware and a relative lack of content, the metaverse's engaging content is resulting in exponential adoption. Research from Greenlight Insights has found that in 2018, the size of the worldwide AR and VR markets was estimated to be US$27 billion – but by the close of 2021, global annual revenues will total a massive US$209 billion. According to eMarketer, 28.1 percent of the total US population (93.3 million people) will have used AR at least once a month this year.
Strong growth projections are a reflection of the faith (and capital) tech companies are investing in the metaverse. The company formerly known as Facebook for instance was openly prepared to sacrifice profit on its new hardware, the Oculus Quest 2, in order to encourage its adoption. The Quest 2's biggest breakthroughs have been in gaming and entertainment, but its broader strategic purpose for Meta is to nudge people's digital activity to this new virtual world, in which an increasing amount of our daily activities will reside.
Of course, it's not only Meta that has realised the metaverse is critical to its business strategy – tech giants across the board are now racing to fill this virtual vacuum. In early November, virtual offices seemed a step closer with Microsoft's announcement that it is extending MS Teams to the metaverse, with the hope that employees will feel more engaged in remote meetings which currently lack the meaningfulness for many of those held in the flesh. Back in September, Qualcomm announced a new AR development platform called Spaces, designed to support the creation of AR applications that recognise and interact with real-world objects. The point here is to enable developers to create software making greater use of features such as spatial mapping, plane detection and object tracking – all of which could have multiple applications for business and consumers alike. Features like these are especially important because they have the potential to be used in AR for practical applications and existing daily routines, perhaps acting in concert with other devices such as mobiles or smart watches.
The ability of companies to successfully market the practical benefits, and the ease with which the eyewear can be used in everyday life, will be a significant reason for the uptake of AR – so to that end we could well see a step-change in the next 18 months. Upcoming releases such as Apple Glass will take many existing functions of mobile phones such as voice communication, map navigation and video streaming, and overlay them onto eyewear, allowing information to be browsed and manipulated with far greater ease.
Normalisation of such eyewear will likely accompany increasing demands for hardware capable of delivering high-definition video, and eventually the creation of sophisticated virtual, superimposed functions. This in turn will require more data and processing power, and naturally force the wider industry to work collectively on how to overcome such hurdles. At the moment, the clearest answer the community has lies in 5G networks. For one thing, 5G will enable mobile broadband with data speeds of gigabits-per-second (Gbps) rather than megabits-per-second (Mbps), supported by the widespread deployment of edge computing, which will in effect move intensive data processing from device to network, greatly alleviating battery demands and allowing product designers to develop much more lightweight devices. These factors will be crucial in the development of ever smaller, practical products that can be easily used outdoors or in real life social situations – both of which are important in creating a metaverse that encourages users to participate in, and care about, the outside world. Mobile network operators will thus play an essential role in developing network capabilities that enable a metaverse that works alongside – and supports – the real world, rather than act as an insular rival to it.
The role of operators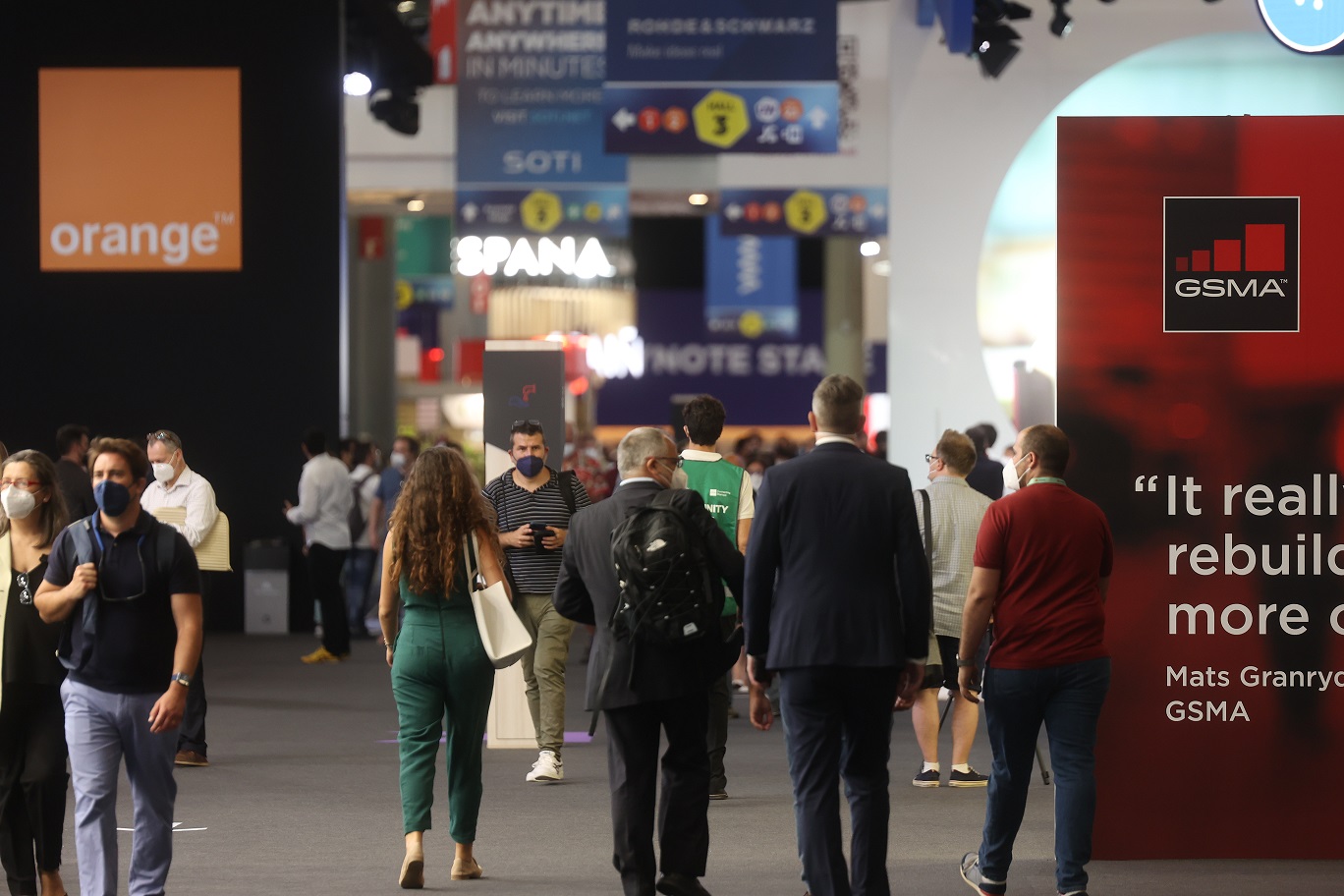 Operators can help accelerate further development by collaborating to ensure the underlying infrastructure is deployed as effectively as possible. For example, operators can accelerate deployment of new base stations at the edge of the network, which at present, predominantly use distributed antenna systems (DAS) optimised for outdoor applications. However, the industry is making advances by consolidating around wholesale next generation systems such as digital indoor systems (DIS) – such next generation systems will crucially support the networks of any operator, rather than requiring a separate module for each individual carrier. While such 5G provisions are not an immediate requirement, we expect they will be more or less a prerequisite for the metaverse to develop beyond its early stages. Thankfully, as governments increasingly see the value in 5G fixed wireless access (which can for instance reduce the initial cost of 'last-mile' connectivity by up to 40 percent compared to installing a physical fibre line), installation of new 5G infrastructure is not so much a question of if but when.
As well as network infrastructure, operators have the opportunity to develop virtual platforms inside the metaverse itself. In markets where operators have strong relationships with their customers – particularly via value-added services such as mobile wallets, identity solutions or lifestyle apps – one could expect operators to be perceived as a natural candidate for such platforms. Indeed some operators are already moving in this direction: in May this year for example, South Korea Telecom ventured into this space, launching its own metaverse platform, Ifland, which offers customers a more interactive and engaging way to confer and socialise.
Despite creating its own proprietary platform, SKT is also a founding member of the Republic of Korea's Metaverse alliance, a confederation of companies which seek to cultivate the metaverse and support it as an open platform. The principle that this new virtual internet will be a collaborative and open project seems to be one shared throughout the industry. Speaking to the Wall Street Journal, Meaghan Fitzgerald, Product Marketing Director of VR for Meta, said that "the metaverse is not going to be built by one company" and that it will ultimately be dependent on other companies, organisations and creators. With limitless expression at the heart of the appeal of the metaverse, an open and collaborative approach puts these fledgling technologies on surer footing. Yet this openness must also extend to its users as well: it's imperative that this new industry places security, privacy and transparency of data-use at its cornerstone. The first iteration of the internet was a victory for expression but has affected our ability to trust it; with the metaverse, we have an opportunity to learn from past mistakes and build a more trusted digital infrastructure.
An industry wide discussion on the move to the metaverse will be taking place at MWC Barcelona 2022 on the 28 February – 3 March. To find out more visit www.mwcbarcelona.com.
Brought to you by:

Source link