Are you a large (or aspiring) business with the need to add a lot of people to a centralized communication system? You're GoToConnect's target audience, and you'll love it. Everyone else may enjoy it, but they won't necessarily find that they need to pay for every feature under the sun.
Overall, we found GoToConnect to be a nice mixture of comprehensive features and sensible pricing. However, your business goals will matter a lot when it comes time to pick your VoIP provider. Here's why.
Who is GoToConnect for?
GoToConnect can work for solopreneurs and freelancers, but its features and pricing are really designed for full teams. In the age of social distancing, sure, you can leverage GoToConnect to run a company virtually. But its promises to "modernize your desk phone" offer to bridge the gap between brick-and-mortar office life and today's digital environment.
If you need to cross such a bridge, it's for you. If you don't have a growing company that requires a physical presence with all sorts of employees, then you might find some features to be overkill. This isn't a knock against GoToConnect, formerly known as Jive, which looks to unify large teams across its cloud-based VoIP features. It should provide that kind of infrastructure.
But if you're a very tiny business with no immediate plans for rapid expansion, using GoToConnect might feel a bit like renting a power washer to clean your fingernails.
GoToConnect's features
The benefit of a VoIP phone service's positioning for medium and large businesses is that you know you won't want for features. If you're looking for a virtual phone system that's comprehensive enough to handle your calls anywhere you might be, you've found it.
Cloud-Based VoIP
Admittedly, this is a bit like saying that one feature of McDonald's hamburgers is that they contain hamburgers. Of course GoToConnet provides cloud-based VoIP. But there are so many comprehensive features that make centralized closed-based VoIP calling accessible, it only makes sense to organize a few of them here. They include:
GoToConnect app: Both the iOS and Android versions offer HD conferencing, giving you the mobile-ready responsiveness you'll need to handle meetings on the go.
Video conferencing: They advertise it as "one-click" conferencing, which isn't completely accurate, but the features here are simple enough that you won't have trouble inviting people to your next telemeeting.
Team messaging: It's something VoIP providers are offering more and more: your own internal version of Slack. Not really a great feature if you're a solopreneur or a small business, but absolutely essential for remote teams and large companies with multiple departments.
True, explaining these features is a bit like asking, "How does VoIP work?" Business phone systems usually contain these features, depending on pricing tiers and ease of use.
But GoToConnect's central selling point is its comprehensiveness, and it's worth mentioning that these core features are easy to use, easily integrated into your existing hardware, and seamless. And one simple GoToConnect download will unleash the full force of these features right away.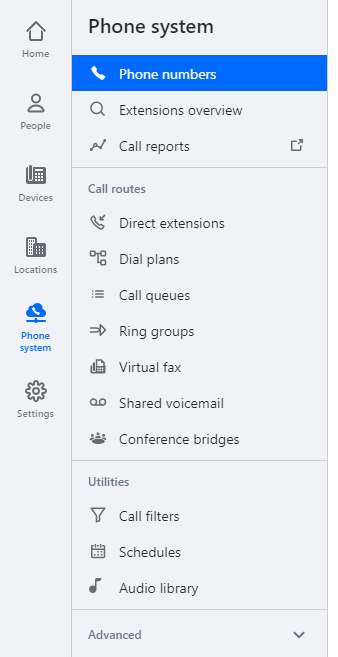 Do Not Disturb
This section is all about highlighting features that stand out. And one thing that GoToConnect does well is staying out of the way. That happens through its Do-Not-Disturb feature, which makes it easy for you to shut out the noise from the outside world when it's time to focus.
Why highlight this feature? Partially because it's worth noting if the comprehensiveness of GoToConnect sounds a bit overwhelming. Consider a feature that sounds like an antonym of Do Not Disturb: "Find Me/Follow Me." It's great for someone who always needs to be connected to their team. It's refreshing to find how easy it was for GoToConnect to create an on/off switch for their own intrusiveness.
Jive Business Continuity
Remember how we mentioned that GoToConnect was once known as Jive? Part of that brand still lives on in the form of "Jive Business Continuity."
What does "continuity" mean in this context? Imagine you're an SMB business. You're working hard for your number one client, but the work you're doing is on a deadline. Suddenly the power goes out. The internet's down and you have no way of contacting people because, after all, you're using VoIP.
GoToConnect Jive Business Continuity is an add-on feature that kicks in whenever a situation like this occurs. It's set up so you can still place outbound calls to emergency services, or get in touch with your team so you can still coordinate that project you were working on. The only downside here is that JBC is an add-on feature and not included in the default offerings.
GoToConnect's ease of use
If VoIP providers were cars, GoToConnect is the one that goes from zero to sixty the fastest, even with the most employees to onboard. There are other options that may be technically faster because they're designed for small organizations, but GoToConnect's ease of use is surprisingly intuitive, given the potential for complications.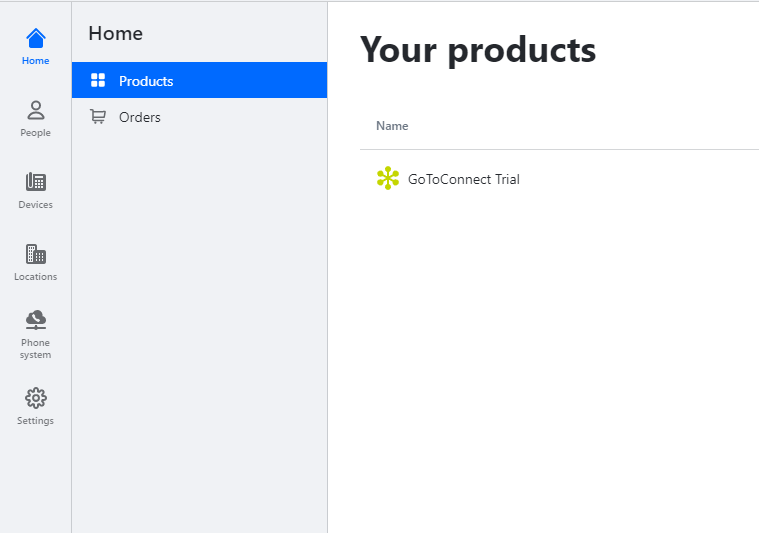 But it's not all about onboarding. GoToConnect's features (Do Not Disturb, videoconferencing) try to get the "one-click" offering down to the bare bones, and mostly succeed. If running a business sometimes feels like herding cats, GoToConnect is an indispensable tool for a business owner trying to unify their communications processes.
GoToConnect's pricing
So what's the catch, so far? You probably guessed it. Opt for the lowest pricing tier and you won't have all of the robust features I've been raving about thus far. The "Basic" plan, as you'll see, is a bare-bones version of what you'll really want if you're trying to arm your entire enterprise with a unique cloud-based VoIP system.
Here's what you need to know about the pricing tiers on offer:
Basic: $22/month per user. This is the "simplified" version of the system, which means you'll get the phone system and the "basic meeting features." And not much else. There are less expensive ways to get more robust VoIP offerings, which is why GoToConnect is really positioning itself as more of a business/enterprise-based offering.
Standard: $26/month per user. The good news is that it's only $4/month per user more for adding the fully featured phone, video conferencing, and the business chat system.
Premium: $39/month per user. You know those pricing tiers that are so scary that they ask you to "contact them" about a price? Just what are they hiding, anyway? This is that one for GoToConnect. However, it's worth noting that adding this pricing to the equation gets you access to one of the most unique aspects of GoToConnect: its support offerings for streamlining the support you offer to customers. But what about GoToConnect's own version of support?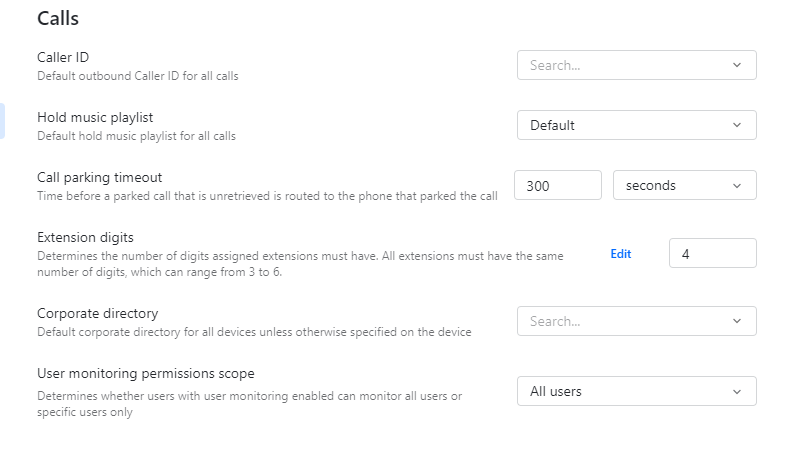 GoToConnect's support
Traditionally, the world of VoIP can be a little short on support. Most VoIP providers want to divert you with chatbots or send you away to their user documentation so you can troubleshoot your problems yourself. It's not the best part about VoIP, but it's undoubtedly a system that keeps the offerings relatively cheap.

GoToConnect doesn't one-up that in any way by offering universal 24/7 support. They do offer email and call options (once you've read the article they want you to read so you can figure out your own problems), and GoToConnect is part of a large enough company that you'll probably find someone willing to help.
But like many VoIP providers, there simply isn't enough here to justify a rave review in the support department. It's adequate.
Benefits of GoToConnect
This is a unique virtual phone system when it comes to its benefits. If you're a small business without too much to accomplish via VoIP, you might onboard and say "OK, what's the big deal? It gives me what I need, nothing more."
On the other hand, if you're a larger business, GoToConnect might feel like a complete revolution in the way you handle both external and internal communication. It will streamline your chats, your conferencing, and make it easy to access the same cloud from multiple devices. You'll wonder how you lived before GoToConnect.
Same offering, two completely different uses. So let's dial into the specifics of which benefits of GoToConnect will matter most:
Comprehensiveness: If a business owner with 50 employees in two locations asks you what VoIP to use, GoToConnect makes sense as a recommendation. It offers everything a business would want from VoIP in the simplest possible integrations, plus add-ons that make sense for larger companies with a lot of money on the line.
Acceleration and scaling: Ease of use is nice for the solopreneur. Does it matter to a business with an IT department? Sure. It means that accelerating your growth and scaling your VoIP to meet your needs will be that much easier.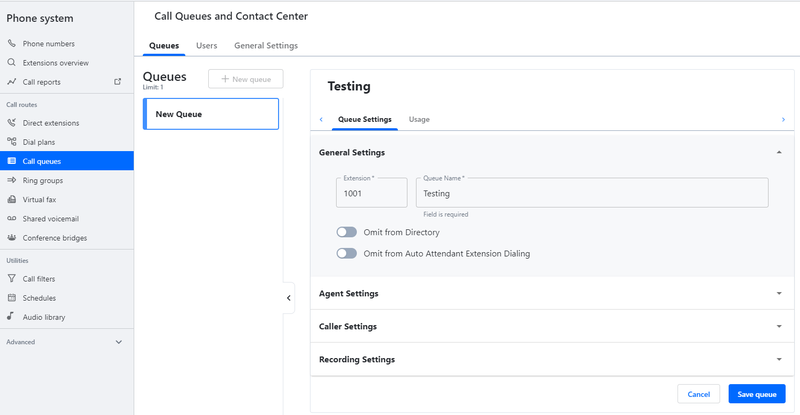 Making big business feel small again
It's a funny quirk of the business world: Small businesses want to come across like big ones, and big ones want the personal touch of smaller businesses. GoToConnect is a great way to achieve the latter.
Although it's perfectly adequate for a smaller budget, there may be better options when it comes to smaller enterprises. But growing businesses will find GoToConnect to be an essential way to centralize their cloud-based communications without turning their communications into a labyrinth.
Source link