[ad_1]
We have become increasingly dependent on portable electronic devices in many aspects of our daily lives and the past year has seen an acceleration of that trend.
Little wonder we would want to protect ourselves should things go wrong with them.
Consequently, gadget insurance has become an ever more popular product, and with good reason if you're forking out in excess of €1,000 for a phone or another personal device.
Before purchasing, do your homework and make sure the product you're buying is not unnecessary or ends up being of little use to you.
Decision Fatigue
There are compelling reasons for making an insurance product an 'add-on' to a purchase of this magnitude.
An additional monthly cost of €5 or €10 may not seem all that onerous in the context of the initial outlay.
However, a study conducted by the ESRI on behalf of the Central Bank in 2018 found that consumers often agree to an insurance policy at the sales counter due to 'emotional and situational factors that can prompt decision fatigue.'
In other words, the stress of being asked to make a very quick decision on something can prompt us into making a choice that's not necessarily in our best interests.
The Central Bank followed that up with a review of the sale of gadget insurance.
What they uncovered was a market that was less than transparent, and a surprising number of consumers had policies that they were unaware of.
Inadequate information
The good news for consumers who have gadget insurance is that in over 90% of cases, among the providers examined by the Central Bank, claims were honoured when something went wrong.
The report was less complimentary when it came to the provision of policies and their pricing.
It found that inadequate information had been provided to consumers at the point of sale, the overall price was not clearly presented, and attention was not given to whether a consumer may already have an existing policy that may cover the device, or that they may indeed be paying out on a policy for a device that they no longer use.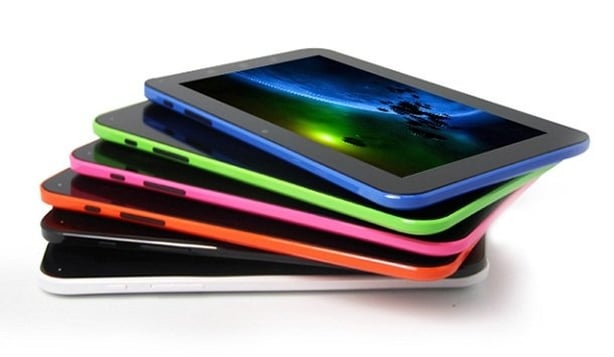 In fact, the research revealed that one in five consumers had not cancelled existing policies after taking out a new gadget insurance policy.
It estimated that up to 100,000 people could be paying more than €100 a year each on insurance cover for mobile phones and other devices which they no longer use.
Comb through your statements
The first thing anyone who's considering taking out gadget insurance should do is to go through their bank and credit card statements and identify if there are existing policies and what they cover.
If you no longer use the device that's covered, cancel the policy. The insurer may require a notice period, typically one month.
If you pay annually, you may be entitled to a refund for the remaining months on the contract before the next scheduled renewal date.
Secondly, identify whether any existing policy you have covers the item you want to insure.
"Check whether your gadgets are covered on your home insurance and if so, what level of cover you get," Eoin Clarke, Managing Director of consumer comparison website, switcher.ie suggests.
However, consider the potential impact on your overall premium should you decide to make a claim for a device on your home insurance policy.
Or your home insurance may have an excess that exceeds or nears the value of the device and will not be worth claiming on your home policy.
Taking out a policy
Three insurance companies cover 80% of the market here, according to the Central Bank report.
They sell their products through a number of brokers and retailers with policies covering individual devices or multi-gadget insurance, which can be a good option if you've several devices to be covered, as most of us do now.
"Typically, you will pay full price for the most expensive item and additional gadgets – games console, laptop, or headphones – will be cheaper, or you may be offered a multi-cover discount of up to 15%," Eoin Clarke explains.
Switcher.ie looked at a range of plans which extend from €3.99 a month (or €48 per year) for an Amazon Fire HD tablet with a 10-inch screen and 32GB of memory to €11.99 per month (€144 per year) on a Dell XPS 13-inch laptop with 256GB of memory.
Insurance for an iPhone typically starts at around €7 per month, it said.
Always check what the excess is. This is the amount of money that you must pay up in the event of a claim.
A higher excess will generally mean a reduced monthly premium, but you don't want it so high whereby it almost covers the cost of the device, in which case there's little point in taking out the policy in the first place.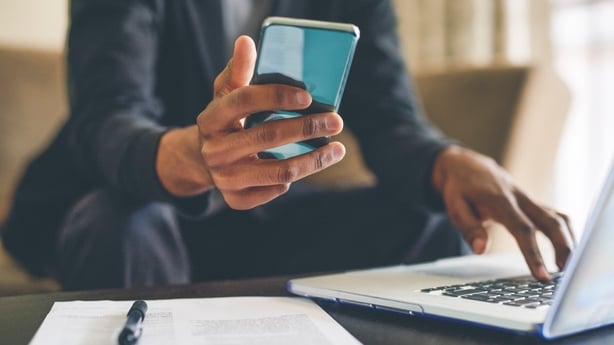 Terms and Conditions
As with any financial product, drill down into the detail and know what you're buying.
Most policies cover your gadgets against accidental and malicious damage, theft, breakdown and – in some cases – worldwide cover, which generally covers your devices while travelling up to a maximum number of days in any year.
However, two of the most common things that people may want to claim for – cracked screens and water damage – aren't covered under most policies so it's important to check.
"If you're only worried about your gadgets breaking, you could save money by utilising the manufacturer's warranty or getting an extended warranty, but, if you're taking them out of the house regularly you may want more cover," Eoin Clarke advises.
The Central Bank report found that among the most common reasons for the rejection of a claim on a gadget insurance policy was the failure of consumers to report losses or thefts to a mobile phone provider, the Gardaí and to the insurer within timeframes specified in the policy terms and conditions.
Another recurring reason for claims being rejected is consumers failing to supply the insurance firms with all information and evidence required for the validity of the claim to be verified.
Interrogate the provider
Finally, don't be afraid to ask questions of whoever you are buying the policy from.
The Central Bank stipulates that purveyors of gadget insurance must ensure that consumers are made aware of the key features of their policy.
"Sellers of gadget insurance must also be very clear to consumers about the product terms, cost, conditions and limitations and inform consumers that they have a cooling off period if they subsequently decide that they do not want to keep the insurance product," Gráinne McEvoy, Director of Consumer Protection at the Central Bank explained.
And remember to update or cancel the policy when replacing the device.
Share this post if you enjoyed! 🙂
[ad_2]
Source link