Several ecommerce facts and figures on the development and usage of mobile payments provided by Nick Maynard, Lead Analyst at Juniper Research
The mobile payments market has undergone a significant acceleration in the past 12 months, however, the pandemic has accelerated an existing transition towards mobile as a channel, rather than creating the trend itself. For several years, mobile has been increasing as a proportion of digital commerce. As smartphone ownership has become very high in many markets and is even rising rapidly in emerging markets, the app has surfaced as the most important sales channel in ecommerce and is growing in importance in store.
The most visible development in the wake of the pandemic has been an acceleration of in-store use of mobile payments, both via contactless (NFC) and QRcode payments.
Contactless payments for an optimised contact-free experience
Contactless payments have accelerated in the last 12 months most notably in markets that were lagging behind in terms of contactless adoption, such as the US and Germany. This has been understandably stimulated by concerns around the hygiene of using cash and has led to much faster growth than previously expected in these markets. Crucially, mobile payments have all they need to succeed in these markets – a high smartphone penetration and a high card penetration, OEM Pay apps already pre-installed on devices and a high proportion of card acceptance at point-of-sale. As such, we anticipate that contactless mobile payments will continue to grow rapidly, supported by the increase of payment of limits and rising acceptance.
QR code payments developments
QR code payments have also enjoyed a surge in popularity during the pandemic. QRcodes have been integral to many COVID-19 tracking systems, including the NHS app in the UK and COVID passport initiatives in other markets, as well as their use for presenting menus in restaurants and the like. This has made QRcodes front of mind. In payments, they have been in markets where the appeal has traditionally been limited. For example, in the US and Europe, PayPal launched an in-store payments option leveraging QR codes. PayPal announced US pharmacy chain CVS as a partner for this, and since this point, its QRsolutions are being integrated at POS terminals by Fiserv and at Munich Airport. These developments demonstrate the momentum PayPal has in the QR area.
However, for QRcode payments, markets like the US and Europe are not going to be the main drivers of growth. China has the most advanced QRcode payments market in the world, with Alipay and WeChat Pay being the two dominant players. India also has a well established QRcode model under the UPI system, which has stimulated strong use in-store.
QRcode payments make the most sense as an alternative to cards, rather than as a proxy, given that they do not require card payment infrastructure to process, so we anticipate the strongest growth in future to come from developing markets lacking a well-established card infrastructure, rather than developed markets. A key way of supporting this growth will be regulators creating national QRcode schemes to standardise solutions, which we predict will accelerate markets such as Singapore and Saudi Arabia, where standards have been rolled out. As emerging markets seek to embrace digital payments, national QRcode schemes will be an important way in which these markets can boost their QRcode payment growth.
Ecommerce facts
Developments within mobile payments, however, go beyond the in-store experience. Mobile payments are also accelerating in the ecommerce environment, supported by multiple factors. One of them is the rise of the use of e-wallets in-store – these e-wallets, particularly the OEM Pays (such as Apple Pay, Google Pay, Samsung Pay), will typically offer APIs that enable these to be added as a checkout option on mobile browsers or apps in ecommerce. This means that increased use of OEM Pays in store can lead to an increased use online. The biggest limiting factor here is acceptance – contactless POS terminals are widespread in many markets as a necessary part of taking card payments, but e-wallet integrations in ecommerce are an additional step that merchants need to make. As such, the biggest challenge in this area is merchant acceptance, not user appetite.
Mobile is becoming progressively dominant in the area of digital commerce. Our recent report, Digital Commerce, found that mobile commerce will account for 73% of all digital commerce transactions by value in 2021; rising to 79% by 2025. As Figure 1 demonstrates, this is a massive opportunity.
Figure 1: Total digital commerce spending (USD million), 2021 vs 2025
Source: Juniper Research
The bottom line
Ultimately, we forecast that mobile payments will be the driving force behind digital transformation in payments over the next five years. Mobile payments vendors will need to focus on the user experience to best compete over the coming years, as competition intensifies. In the first instance, this means boosting acceptance at point-of-sale, both offline and online. In the longer term, offering insights on spending, as well as insights on financial health via Open Banking are two promising ways that mobile payments can evolve, but we anticipate that this will happen at an uneven rate, as Open Banking ecosystems are stronger in some countries than others.
This article is part of the Payment Methods Report 2021 – Latest Trends in Payment Preferences, a comprehensive overview of the payment methods in scope for 2021, as well as best practices for checkout optimisation and customer conversion by addressing digital transformation, security, and localisation.
About Nick Maynard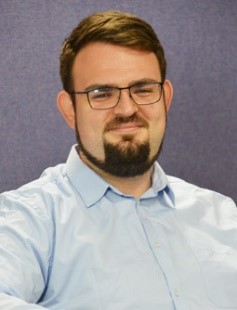 Nick Maynard is a Lead Analyst at Juniper Research. His key area of focus is the fintech area, including Digital Money Transfer, AI in Fintech, Digital Banking, and Point-of-Sale Terminals, among others. Nick has a BA (Hons) in History from the University of Reading.
About Juniper Research

Juniper Research specialises in providing best-in-class market research across mobile, online, and disruptive technologies. We offer in-depth reports, forecasts, annual subscriptions, and consultancy. Our global clients include Tier One operators and vendors. To find out how we can help you, contact info@juniperresearch.com or visit www.juniperresearch.com.
Source link