[ad_1]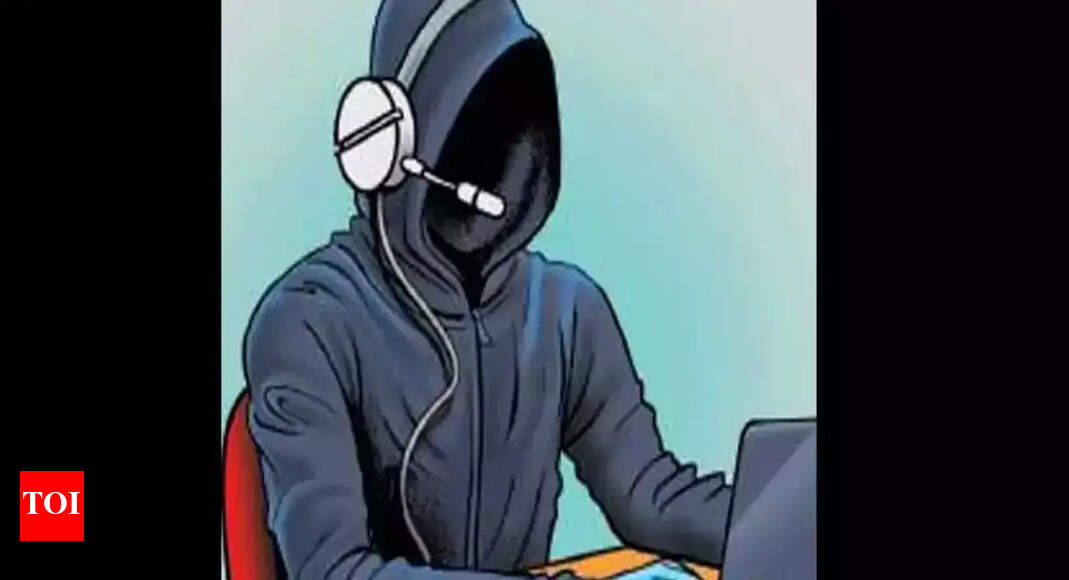 AHMEDABAD: The CG road-based illegal international telephone exchange racket, based on session initiation protocol (SIP), a popular internet telephony protocol using cloud-based services, is the first-of-its-kind in the country.
A team of Ahmedabad crime branch and the department of telecom (DoT) officials have now unearthed a racket that has serious security implications. The kingpin of the racket, identified only as 'Sheriyar', hails from Dhaka in Bangladesh.
Cops said he facilitated the establishment of exchanges, some of which routed a huge number of international calls from the residents of Pakistan, India and Bangladesh. A lookout notice has been issued for Sheriyar, who according to cops is now based in Dubai.
Besides, these calls have also caused a huge loss to the telecom companies. "We could get the call data records of only about 1,098 SIP lines. One line can host 1,000 calls at a time," said the officer. "The initial target was to unravel the details of 2,700 calls in all. The analysis could reveal more information. These 43 lakh calls might be the tip of the iceberg."
The racket was unearthed after officers received an input that a Sarkhej resident, Tabrez Kataria, was operating the illegal telephone exchange.
Kataria's exchange converted VoIP (Voice over Internet Protocol) calls to GSM (Global System for Mobile Communication) calls for countries where internet telephony is regulated.
Kataria, with the help of a Kerala-based man, used an SIP line to provide this illegal service to their main operator in the Gulf. Later, it was determined that a Dubai resident, Rafiq Babu, was among the accomplices.
Further investigation exposed the racket's links to Sheriyar, who police say has connections in a UAE telecom company.
Investigators have deduced that he provided calling cards to some labourers working in the UAE and other Gulf countries. As for the 43 lakh calls, checking the details of all those conversations is humanly impossible, said a police officer.
"These calls, which could not be recorded, may have been used to run extortion or hawala rackets," said the officer. "Worse, they could relate to operations which pose a threat to the country's internal security." The officer added: "We have a strong apprehension that the hawala mafia used this exchange."
While explaining the SIP-based VoIP call rerouting, the official said, "SIP doesn't work alone during VoIP calls. Several other protocols work along with it to ensure voice data reaches its destination. The session description protocol (SDP) is one such protocol."
SIP connects with IP endpoints to share signalling details, whereas SDP sends session-related information to assist participants in joining or receiving session details. It transmits three sorts of data: session description, time description and media description, the officer explained.
"SDP does not transfer this information. Session descriptions are instead supplied as a payload in SIP communications. Before being sent over the network, speech data is encoded using codecs, which convert audio impulses into binary data. Many codecs are used for this purpose," he added.
Source link