If you're going to go through everything it takes to onboard with a VoIP, you might as well pick one that can grow with you.
If you're starting out as a solopreneur but have big ambitions as a midsize enterprise with lots of incoming calls thanks to expanding customer needs, Freshcaller is a great choice.
What separates it from the crowd? A ridiculously easy onboarding process, for starters. The navigation is relatively simple to get through, letting you set up your phone number and office hours on the same day you onboard.
Overall, Freshcaller has the features (and the pricing tiers) to grow alongside your business. Here's what we liked about it.
Who is Freshcaller for?
With a lot of VoIP providers, their target audience is clear. Some may be for solopreneurs; others offer robust features needed for customer communication at the enterprise level. With Freshcaller, there's a nice mix between features that can scale to a large organization, but with ease of use appropriate for small businesses.
If you're a solopreneur, a small business, or a growing medium-sized business, Freshcaller is really good enough to handle anything you can throw at it. And as you'll see later, the lowest pricing tier is best for solopreneurs who expect to use almost no minutes.
Freshcaller's features
You'll see the usual suspects here: call forwarding, setting messages for out-of-office calls, and getting your own dedicated business line. But more stood out upon review.
Live Dashboard
Want to brush up on your phone etiquette? You need to know what's happening now.
If you're a solopreneur simply looking for a new business line to keep your personal number separate from what you list on your website, this feature isn't for you. However, if you're a medium-to-large organization that needs to monitor how well it's handling an influx of calls, the Live Dashboard will be a useful feature.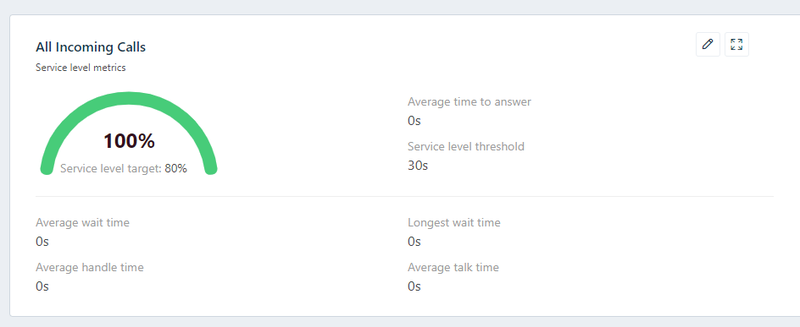 Zip over to the Live Dashboard to view the following:
Average wait times
Average handle times
Average time to answer
Longest wait time
Total calls, incoming and outgoing
Essentially, it's a dashboard that lets you review the success of your customer service lines at any point in time. Sorting by longest wait time, in particular, will show you how well you're handling calls during peak business hours.
Business hours
This is always a good measuring-stick for the user interface of any VoIP software. Since setting your business hours is something they all share, the ease with which you set your business hours will give you an idea of how easy the entire tool is to use.
How does Freshcaller stack up? It wasn't the easiest to figure out, but once you learn how to create a new "Name" for your business hours, it's relatively straightforward. Here you can add business hours and designate holidays. You'll also want to pay close attention to setting a good "home" time zone so you don't accidentally turn away calls during business hours as you get set up.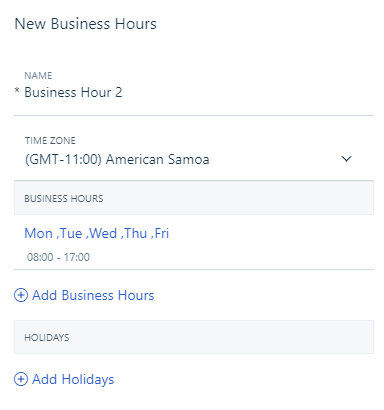 Call Queue
One of the features that suggests Freshcaller is for a larger team than a single entrepreneur is that of the Call Queue. You can find this under Call Workflows. Here, you'll get to pick a specific welcome message for certain callers.
Or, if you want to play a "hangup" message for certain callers, you can do that too.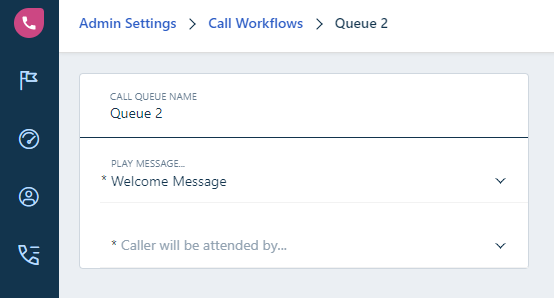 Call Workflows essentially let you map out how you want your callers to enter your system. You can use Basic IVR here, which refers to the digital inputs, or the keys they punch on the other end as they navigate your system. You can also route these to the proper agents as part of your communication strategies.
This creates some nice scalability if you have a growing business. You may give off the impression of being a huge business. "For the Sales Department, Press 1," for example. In your initial call queue, that may only route to one individual, or it might go to a team — it's up to you.
Freshcaller's ease of use
VoIP can be a tough nut to crack when it comes to ease of use. There are solopreneur solutions that you can onboard with and start receiving business calls on your smartphone today. Then there are enterprise-level solutions that may feel like they take an entire IT department to figure out.
Fortunately, Freshcaller falls on the "easy" side of the spectrum. Here are the particulars:
Effective onboarding: I was personally able to enter a free trial and onboard with a fresh phone number within minutes. From there, it was a simple matter of verifying the account before viewing a live, active dashboard. Extra points for ease of setup.
Navigation: The dashboard isn't quite as easy to figure out as creating your Freshcaller account. Many of the essential features you'll need (like setting business hours) can actually be found under the Admin Settings feature, so if you get confused, try there first.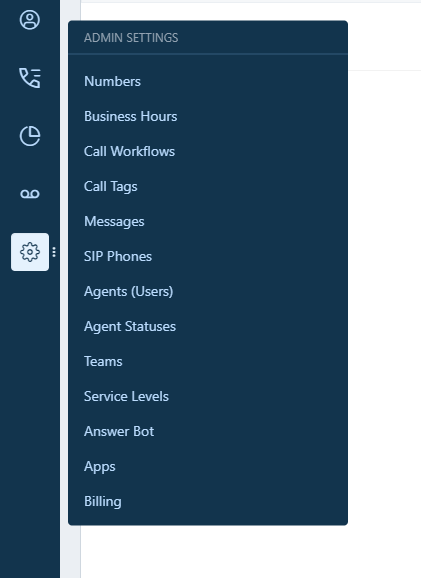 Freshcaller isn't as easy to use as a service designed for a solopreneur, true. But that's an unfair comparison. Because Freshcaller can scale up easily and requires different settings to create entire teams of workflows, its ease of use definitely earns top marks.
Freshcaller's pricing
Freshcaller is unique in two ways when it comes to pricing. First, it has a robust $0/month option that includes unlimited agents, allowing a pay-per-minute structure that makes sense for small businesses who need a number but don't spend a lot of time on the phone.
Second, Freshcaller has five distinct pricing tiers. Here's how they all shake out:
Sprout: $0/month. Enticing as it is, this only gets your foot in the door. You'll still be expected to pay for your minutes as well as your local/toll-free numbers. But the good news is that you can explore Freshcaller's features without a major commitment.
Blossom: $15/agent/month. You'll still pay for your minutes on the Blossom tier, but that's once you go over their free 1,000 incoming minute offer. Blossom activates features like number porting and wait queues.
Garden: $29/agent/month. Double your "free" incoming minutes to 2,000 and add more robust features for teams like call monitoring.
Estate: $45/agent/month. 3,000 incoming minutes included, plus added features like holiday routing, call barging, and call recording opt-outs.
Forest: $69/agent/month. The enterprise-level plan. This includes 5,000 incoming minutes, a voicebot, and omnichannel routing for a larger team.
It's tempting to say that Freshcaller's "Sprout" tier should earn it full ratings on pricing. But considering the features on offer for these tiers, it may not be ideal for your use.
Freshcaller's support
Like many VoIP providers, Freshcaller wants you to do a little homework before you contact them.
Given how pressing VoIP needs can be for some businesses, this can get a bit frustrating. Why do so many VoIP providers want you to troubleshoot your own problems at their help desk when you may be having issues communicating with live, paying customers?
Freshcaller does feature pretty robust explanations for how everything works, and it's worth giving them a read-through if you have the time. The problem: Who has the time? If you do have a customer support issue that's pressing, you can click Help. But this will again try to steer you to their support documentation.
Reaching out to Freshcaller requires filling out an online form. But it may be useful for you to save as much time as possible and call their phone number directly.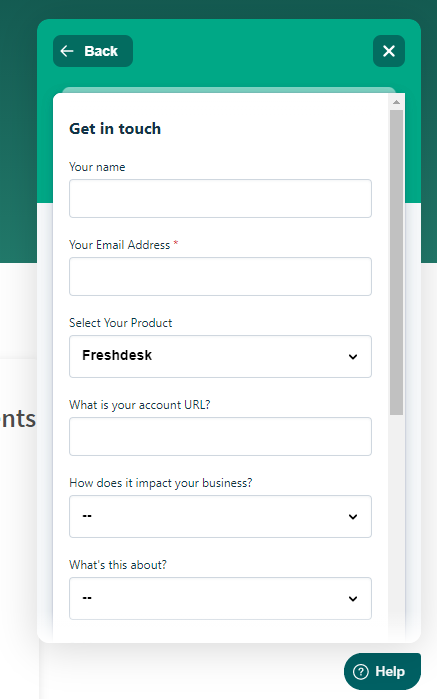 Benefits of Freshcaller
There's plenty to like here, but the following stood out as the most obvious:
Scalability: It's always refreshing to encounter a VoIP provider that can grow as you acquire more customers. The five-tiered pricing system helps with that, sure. But so does Freshcaller's interface. It appears designed for a small-to-medium-sized business with plenty of incoming customers.
Onboarding: Get out your stopwatch and see how fast you can get signed up for a free trial. Maybe you don't have to go to those extremes, but Freshcaller has featured some of the most seamless onboarding, which is a refreshing change of pace compared to other VoIP providers who require physical products to get started.
Freshcaller is a VoIP service you can grow with
Need a VoIP provider who can help you monitor real time communication? The live dashboard here is a great, easy-to-use find. You can set up an entire business on VoIP and start monitoring your calls on the same day.
The quibbles here are relatively minor: support that could be a little more proactive, a little trouble poking around to use every feature. All in all, it's a VoIP service provider for small and medium-tier businesses with some flexibility for growth, and a solid choice for getting your company on VoIP.
Source link